About Us
How it all Started
Hi, I'm Andrew and I am the Director of Hamilton Homes Spain. My wife and I set up Hamilton Homes Spain in 2003. Prior to this, we both had a career in banking. Whilst I loved my role in private banking, I have always had a passion for property. My banking days enabled me to understand more about property financing.
On purchasing our own home on the Costa del Sol, in 1999, we realised that many agents did not have a financial background and we ourselves had struggled to get a clear account of costs and organise a mortgage. This convinced us that there was a need for a Real Estate Agent with a strong financial background. We had the added advantage of being bilingual and felt that this would really help us to understand the Spanish system and go on to explain the fundamentals, in English, to English speaking clients.
In 2002, an opportunity arose and my wife and I decided to seize the opportunity, and so Hamilton Homes was born.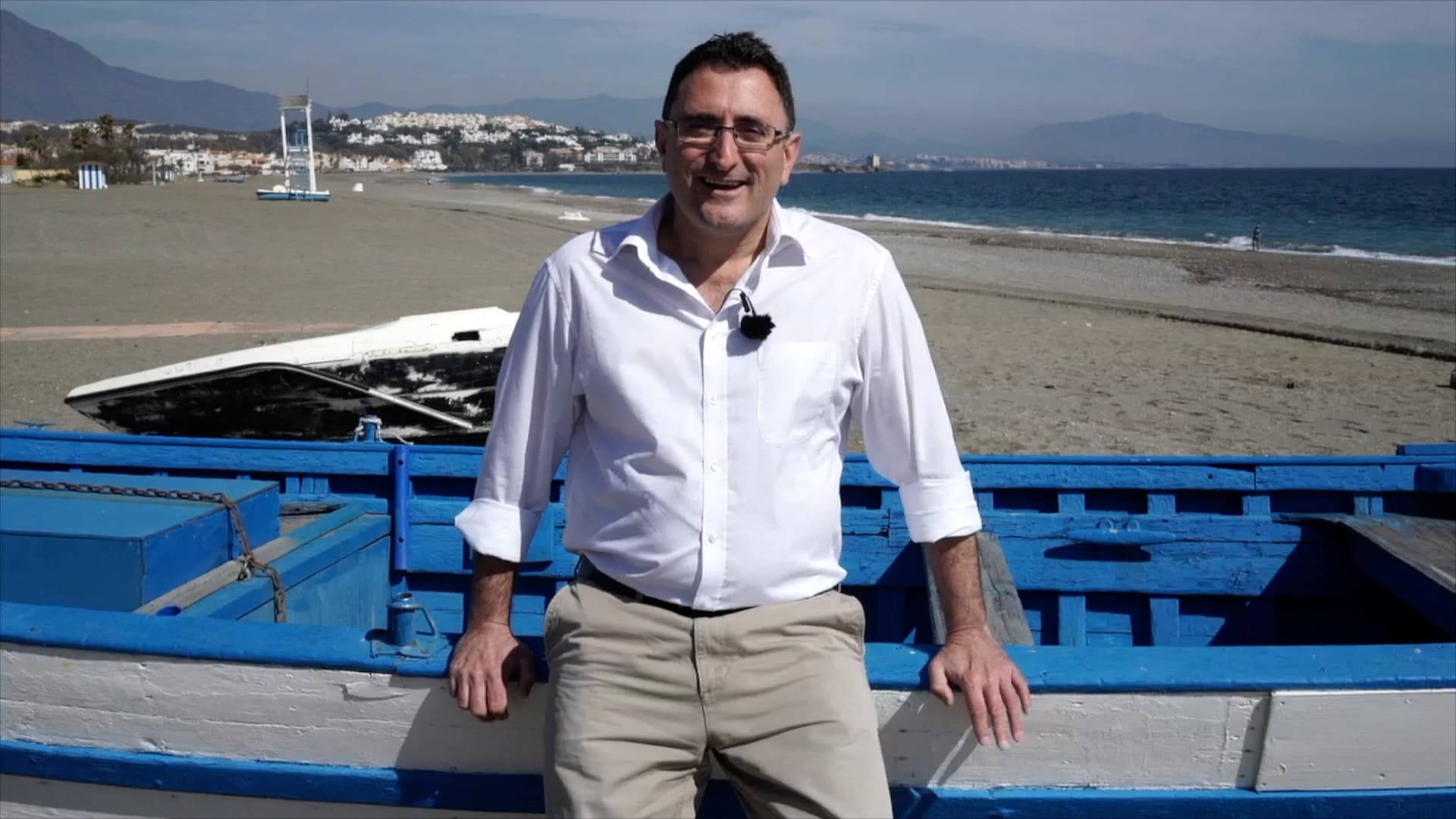 Why did you choose to base yourself in Sabinillas?
I am often asked why we chose this fishing village as our base. Well, to be honest there are a number of reasons for this decision. Firstly, as a young boy, my parents had an apartment here and we spent a fair amount of our holidays here so this is an area that I know well and that holds special memories for me. Strategically, it is in a perfect position – only 20 minutes from Gibraltar, and its International Airport, and an hour away from Malaga airport. Finally, the coastline is beautiful with its unspoilt beaches. Personally, I also love the countryside. Just a few minutes inland you can enjoy the fresh mountain air and have lunch in a typical Spanish 'venta' in a white-washed village. Basically everything I love about Spain is captured in this area.
Now nearly 20 years on, we look back at those early days with great fondness. We now have grown into a family of five and our business has grown steadily. We have ridden the storms of recession and come out the other end, stronger than ever. We love living here and hope that your experience will be as positive as ours.
Why choose Hamilton Homes?
We want clients to be able to come in and see the full picture – from budgeting, to finding a new property and purchasing your dream home.
Our belief system is based around 3 key concepts: Clarity, Honesty and Simplicity. As part of our service we aid clients not only to buy their dream property, but also, to do so, knowing exactly what kind of costs the process will incur, which properties are best value at the given time and to understand the legalities prior to signing on the dotted line.
We have chosen to focus on the area between Alcaidesa and Estepona. We have seen many of the urbanisations in the area being built and we are able to share our long-standing experiences with our clients. We can also give insight in new developments.
Looking to sell? Come List with Me!
If you are looking to sell a property, we offer a very thorough listing service. We believe that, preparation is key. "Fail to prepare then prepare to fail". We like to ensure that all the correct paperwork is in place for your property. It can be so frustrating if you find a buyer, and then discover your property is not properly registered. We like to work closely with you and set up a personalised marketing plan. Each property has something different and special about it and it is important that we capture that essence.
Looking to buy?
I love to meet clients for a coffee where possible. Each person is different. For instance you may be planning a lifestyle change, buying for investment or looking for something that has disabled access. In each case, my recommendation would be different. Moving to Spain is not just about the right property but about adapting to the Mediterranean culture and lifestyle.
Come View with Me!
Visit us on www.hamilton-homes.com and check out our lifestyle blog, but also have a look at our instagram, @hamiltonhomesspain.
Meet our Core Team
Shani Bacarese-Hamilton - Co-Founder - Business and Marketing Strategy Manager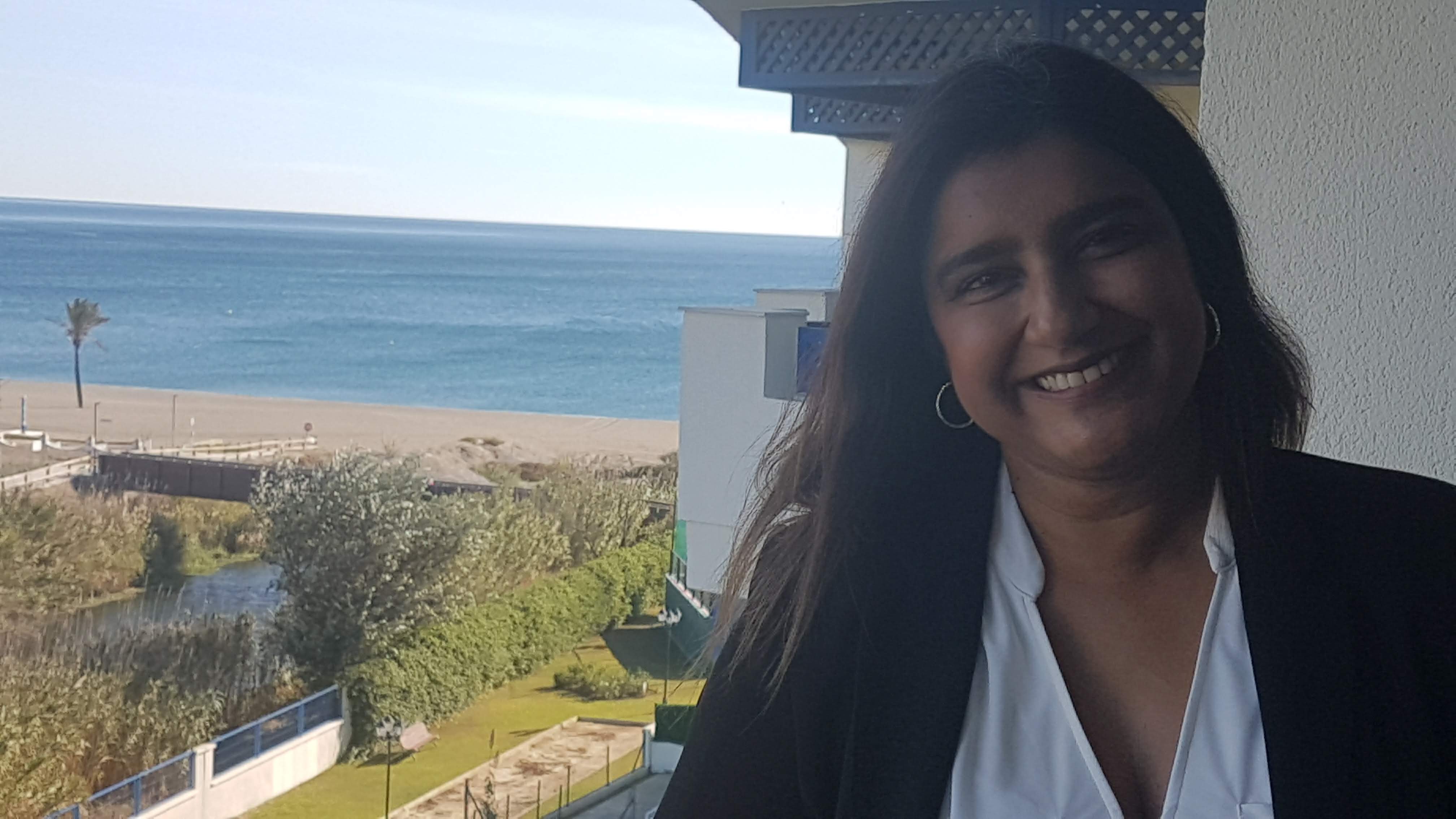 'When people are convinced that they make a difference, they make a difference'.
Hi, I'm Shani. I founded Hamilton Homes with my husband, Andrew, in 2003. Building our business was important to us because we really wanted to make a positive difference. Real Estate agents don't always have the best reputation - we were and still are determined to break that mould.
I especially love working on key strategic goals and business planning with my husband - together we come up with innovative solutions. Some of our best ideas come from our brain-storming sessions that take place outside the office. Despite being in this industry for nearly 20 years, we are constantly learning and always looking to improve.
My key role is as marketing director. It is an inspiring role as selling a home on the Costa del Sol is so much more than just selling a physical asset. In many cases it is giving people the chance to make a lifestyle change or to invest in something they have always dreamt about.
I like to call myself, 'the matchmaker'. I enjoy hearing about a client's dreams and aspirations and then scouring the market to find something 'perfect'. My grandfather always used to say to me, 'treat others as you yourself would like to be treated', and this motto stands true to us and plays in my mind every time I am working with a client.
My role as marketing director has changed greatly over the years as social media and technology are changing the playing field everyday. I am very excited about the opportunities this presents and look forward to exploring new channels of communication.
We work closely with property owners to tailor make a marketing plan to achieve maximum exposure for their properties. Apart from the obvious channels; such as our website, property portals, blogs, social media, for sale signs and advertising, we try to come up with fresh, but simple, ideas to keep the interest flowing. Recently we launched our 'Come View with Me Videos', which I feel have a personal 'Hamilton Homes' touch. We have a few new ideas that we are planning to roll out in the next year, building on this initiative, so watch this space.
Outside my working life, I love swimming and have a passion for music, dancing and Spanish wines! More than anything, I love to take a moment every morning to sip my coffee and take in the spectacular sunrises.
I also spend a lot of my own time building awareness for Mitochondrial Disease, both nationally and internationally, as our youngest daughter, Tália suffers from this condition. Living in this climate has really made a big difference to her quality of life.
You can email me on [email protected].
Follow us on Facebook
Join us on instagram - @hamiltonhomesspain
Debbie Fitch - Office Manager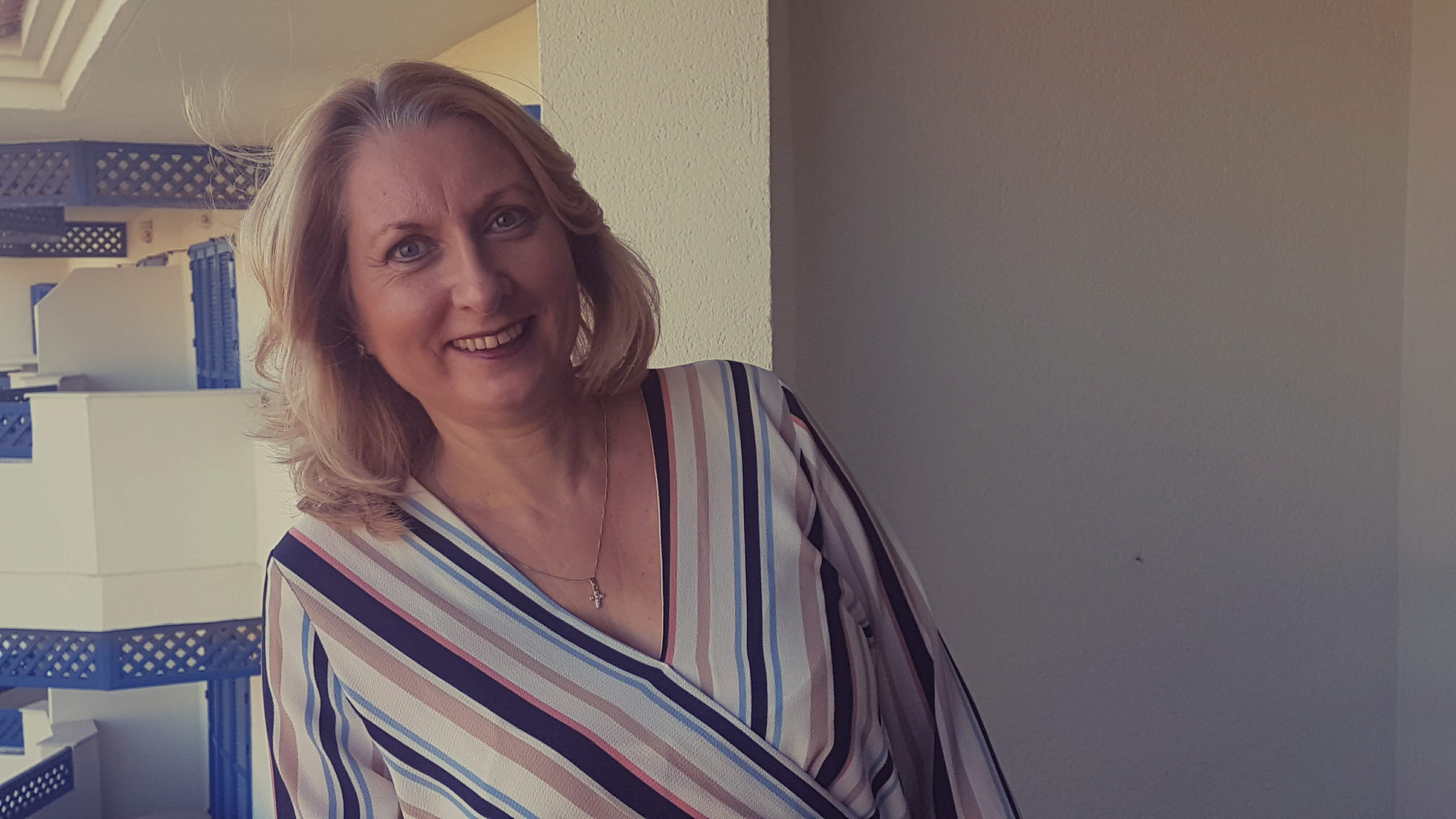 'We all have different strengths and weaknesses - if each person plays to their strengths it makes for good teamwork which, in turn, makes a great company'.
Hi, I'm Debbie and I have worked at Hamilton Homes for almost 15 years, so I feel like part of the family.
I am the office manager and my aim is to run the office like clockwork and keep everyone on their toes! I have been crowned the 'paperwork queen' as I am the person who sends information to the lawyers, collates paperwork, proof reads contracts, prepares files for the notary and helps to make the buying/selling process as smooth as possible.
I love a good spreadsheet and a well -structured, 'to-do' list and I get great pleasure in ticking off each task as it gets completed. I also very much like the investigative nature of my job, ensuring that all pieces of the puzzle come together.
In my spare time, I love baking and am known for my 'special brownie recipe'. I love the long Summer evenings here and especially like taking walks with my husband along the beautiful Manilva beaches.
Ursula Rowley Baños - Property Consultant
'You attract the energy that you give off. As you think, so you become. Spread positivity and enjoy life'
Hi, I'm Ursula - I am a Property Consultant at Hamilton Homes. On completing my degree at Surrey University, I decided to join the Hamilton Homes Team.
I was born and raised here in the South of Spain and was brought up bi-lingual in English and Spanish. Growing up here made me realise just how much the area has to give.
I am really enjoying being part of the Hamilton Homes team as we all work together. It is like one big family. I like the fact that they focus on this area of the Western Costa del Sol and are a small company providing a very tailor-made service. A one-stop shop for their clients. I am also learning on a daily basis as the company was set up 19 years ago so they have a wealth of experience
My role at Hamilton Homes is to communicate with clients looking to buy here, finding out what they are looking for and then finding the best possible property for them. It is like finding the missing piece to a jigsaw puzzle. You really need to get to know the client and really know the area to be able to find that perfect home for them.
The main thing I love about my job is that no two days are the same and no two clients are the same. I really enjoy meeting clients from all over the world and all walks of life. I love that they come here in search of a second residence or looking for a new life. It is really inspirational to be able to make these dreams a reality.